TO IMPROVE IS TO CHANGE; TO BE PERFECT IS TO CHANGE OFTEN 
– WINSTON CHURCHILL –
Experience fine American Cuisine with a Southern Italian influence.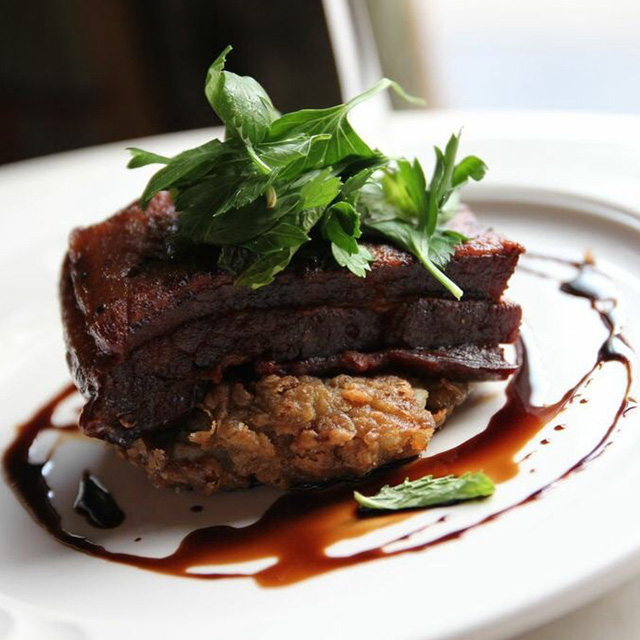 Enjoy boutique wines, craft beer and classic cocktails in a unique atmosphere and spacious garden.
In summer, the carefully tended garden is magical, and in winter, the exquisitely decorated restaurant is cozy and intimate. This place is perfect for a gathering of good friends, or a romantic date. Oh! And the food! The food is heaven. If I could eat their Creamy Polenta with Poached eggs every day, I would be a happy chick! Their menu changes relatively often, and I have always found something I love. This place is a piece of heaven in Brooklyn!
Danielle D.
There's a lot of choice in Brooklyn and this place stands out. It's got character, quality and choice on so many levels. There are 4 seating spaces now that the garden is open and the chef seems to be continually exploring new flavor combinations. I'm not a wine connoisseur but wines are not like anything I've had before. Did I mention the ambiance?
Yankanuk
I stayed nearby at the Box House Hotel. The staff recommended Milk & Roses for breakfast. Went there with a friend who is Italian. We walked in to captivating, intimate setting. We could have been in Europe. Asked to be seated in the garden in the back. The setting was rustic/adorable. She said the bkft menu was as if she was back in Italy. Our server was Italian too. Food was excellent!! Espresso was delicious! Absolutely plan to go back. Highly recommend.
Elizabeth H